Vietnam Markets
We are partners of most of key super markets and convenient chainstore in Viet Nam.
On the traditional channels, our distributors in Ha Noi, Hai Phong, Da Nang, Ho Chi Minh, Can Tho help us to reach our pomelos to households and indiviual.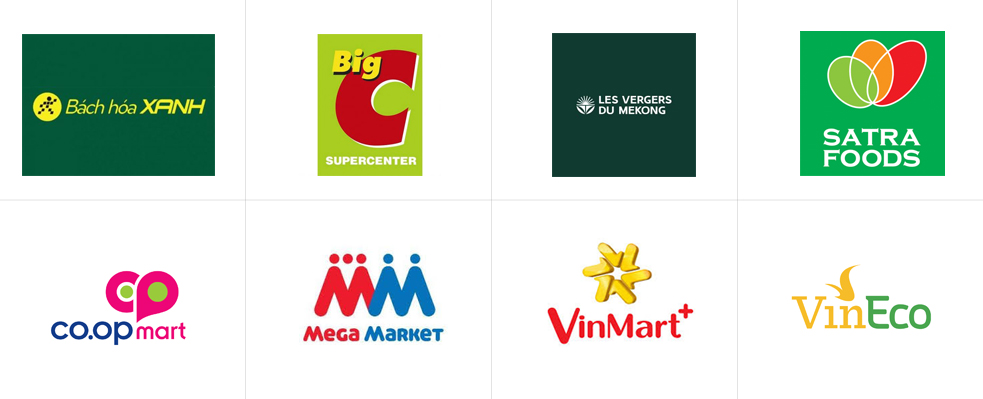 International
Our Gap certified key products such as pink pomelo, honey pomelo, are widely consumed in both local and international markets, i.e. Poland, Netherlands, China, Hong Kong, Canada, U.A.E, Russia, Cambodia, etc…making VGC the suppliers of primary choice among its competitors in the country.